We share our inquisitive musings.
We won again!
on-IDLE has been presented with the WMA Web Award again. This time it's for Best Photography Website 2019, honouring the Outstanding Achievement in Web Development for the Four Corners Archive photography website.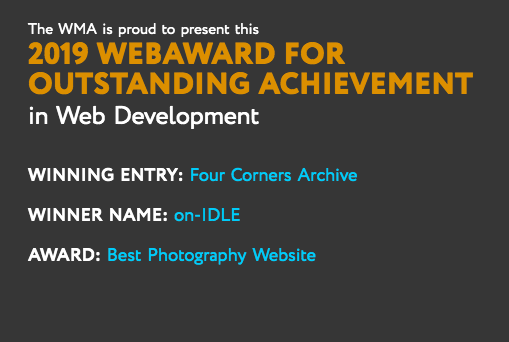 This unique archival project was a joy to work on and was not only built but also designed and partly conceptualised by our inhouse on-IDLE team.