You might say we're like big kids – old enough to have bags of experience under our belts, but still inquisitive enough to want to turn over rocks to see what we'll discover underneath.
on-IDLE has been providing graphic design, corporate branding, websites, interface design, content management systems (CMS) and interactive tools since 1999. That makes us pretty ancient in the digital arena, but one major thing has kept us young and fresh faced...
We're always drawn to projects that challenge us to be inventive.
We love being in the position where we get to imagine things that don't exist. Not monsters, vampires and bogeymen, but new ways of communicating, or technology solutions that push new boundaries. It's problem solving on a different level. And it means, like kids, we get lots of chances to explore the world again for the very first time.
If we feel we need to reinvent the wheel, then why not?
We are a small, agile and independently owned design and web development agency, working with a variety of customers that stretch from an art gallery or a new business start-up through to a national telecoms provider and an international financial services provider.
No matter the size of the project – we care passionately about who will be clicking the mouse or paging through the brochure – those are our end clients.
A big thank you to our clients and the teams who work so hard to create these websites, magazines and campaigns.
Best Photography Website
WebAward for Outstanding Achievement in Web Development
Web Marketing Association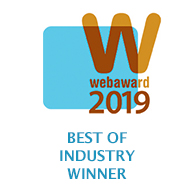 Non-Profit Standard of Excellence
WebAward for Outstanding Achievement in Web Development
Web Marketing Association
The Philosophy Foundation
Silver Feather
Best internal communications magazine
Bronze Feather for concept, newsletter & mobile app
Swiss Internal Communications Association (SVIK)
Migros Aare
Most Innovative Marketing Award – First Place
The Travel Marketing Awards
The Bahamas Tourist Office – 16 Islands Weddings
Best Responsible Tourism Site
Travel Mole Web Awards
The Long Run
Best Use of Social Media
Travolution Awards
The Bahamas Tourist Office – 14 Islands Film Challenge
on-IDLE Ltd is an Equal Opportunities Employer, which means we will not discriminate against any individual based on race, colour, sex, national origin, age, religion, marital status, sexual orientation, gender identity, gender expression, disability, or any factors prohibited by applicable law.
Data Protection and GDPR standards are enforced as per the Data Protection Act 2018 (DPA 2018), and the UK General Data Protection Regulation (UK GDPR). on-IDLE Ltd is registered with the ICO (Information Commissioner's Office) as a data controller with certification renewed annually.
Websites, mobile applications and electronic documentation accessibility are designed, programmed and tested against the WCAG 2.1 Standard (as published in 2018 in the UK) in compliance with the UK Government's Public Sector Bodies (Websites and Mobile Applications) (No. 2) Accessibility Regulations 2018 and the EU Web Accessibility Directive (Directive (EU) 2016/2012). Peruse the full Regulations on Legislation.gov.uk.
The company is signed up to the SME Climate Commitment where SME leaders future-proof their business by committing to halve greenhouse gas emissions before 2030 and reach net-zero emissions before 2050. Sustainability in the physical studio premises in East London, website server hosting (100% carbon neutral and ISO security certified), green coding and print is an integral part of our day-to-day practice.
Suppliers to on-IDLE and its customer deliverables are also vetted on work practices (anti-slavery and equality policies) and sustainability in their supply chain.

For tenders and procurement:
on-IDLE Registration number (England & Wales): 03796831
UK VAT number: GB766869066
on_IDLE Ltd ICO Registration number: ZB136971
UNGM registration number: 246119
DUNS number: 238043249
Location NUTS code: UKI - LONDON
Interested in an RFP to on-IDLE? Please email Ane-Mari Peter or call +44 20 8980 8960 for further enquiry.
on-IDLE Ltd Registered trading address:
75 Brokesley Street
Lincoln House
London
Mile End / Bow
E3 4QJ
England
Those we associate with...
on-IDLE are proud to be listed on DesignRush.com as one of the Top United Kingdom Branding Agencies.