We share our inquisitive musings.
What CMS to use for your project?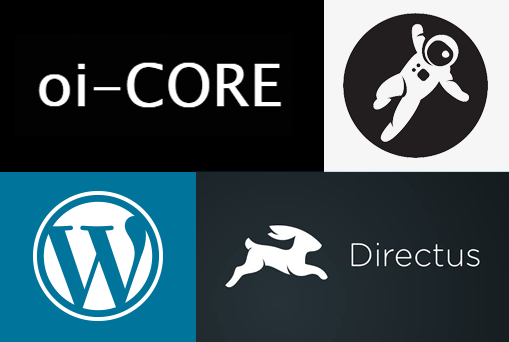 Everyone might face to decision what CMS is the most suitable for its project. This blog post is about to help you with decision with CMS which we use at on-IDLE
#1 oi-CORE CMS
Rapidly growing, in house built, bespoke CMS we use for 15+ years.
pros
100% customized and optimized for your project
possible to grow with your project (suitable for small to large projects)
works well with 3rd party APIs
user friendly page builder
cons
initial price when compared to opensource projects
Good architecture, UX and possibility to grow makes it suitable for small to large sized projects. System is not limited to add any kind of module and customize it by clients needs to last detail. Very well appropriate to deal with non-standard solutions.
Links:
https://www.on-idle.com/oicore-platform
#2 WordPress
One of the most famous CMS in the world.
pros
easy to install
possible to self-host or host on wordpress.com
lot of plugins & themes
large community
cons
DB structure does not provide flexibility to deal with direct updates, and moving DB data in and out needs lot of manual effort
needs regular security maintenance
Good for small to mid sized projects with budget for maintenance (especially the security updates). Suffers with historical blog sites only purpose.
Links:
#3 Grav CMS
Flat file CMS
pros
shared CMS admin and developer interface (markdown, yaml)
no DB required
quick development
large and growing community
cons
worse CMS UX, especially page editor
Good for small, quick projects like website portfolio.
Links:
https://getgrav.org/
https://github.com/getgrav/grav
#4 Directus
Modern Headless CMS
pros
modern technologies used (nodeJS, vueJS, graphql)
fast API included
very good peformance (backend & frontend)
separated from Frontend
cons
hosting with nodeJS
qualified developer required
Thanks to incredible peformance, good architecture it is suitable for large projects while initial and maintenance cost is higher.
Links
https://directus.io/
https://github.com/directus/directus
Conclusion
To sum up, it really depends project to project which CMS is the best. Other interesting CMS we watch are:
on-IDLE can help you choose, install, and if needed customise the CMS that works best for your project. Get in touch.